Studio Policies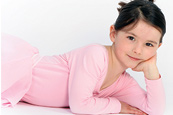 Our season is typically August thru June. No payments will be refunded for recital or costume fees after the order is placed with the studio.
No food or drinks are allowed in the building.
Required Dance Attire
Age Range
2-4 years
Leotard:
Pink
Tights:
Pink or White
Shoes:
Pink Ballet, Black Tap
Age Range: 5-8 years
Leotard: Pink, Blue or Purple
Tights: Pink or White
Shoes: Pink Ballet, Black Tap, Black Jazz
Age Range: 9-12 years
Leotard: Black or Red
Tights: Pink, White or Black
Shoes: Pink Ballet, Black Tap, Black Jazz
Age Range: Teens
Leotard: Black or Blue
Tights: White, Black or Blue
Shoes: Pink Ballet, Black Tap, Black Jazz
Note: Please make sure the elastic is sewn properly on ballet shoes. Dance skirts may be worn over leotards. Jazz class students may wear unitards of their choice. Hair should be pulled back from face.
Recital
A school recital is held every June. Our shows are fun and successful. The recital and costume fees for your child are due by October 20th. A form will be given out in class regarding the cost for this wonderful show. The recitals are held at the Gwinnett Civic Center.
Observation Days
Parents Watch Day is held in December.
Waiting Room and Child Pick-Up
You are welcome to sit in the waiting area during your child's class. Please be on time and come into the building to pick up your child after class.
Absentee and Make-Up Policy
No payments will be refunded for any unattended classes.
Students will be allowed to make-up a missed lesson by attending another class. All make-up classes must be taken prior to June 1st.
The monthly payment for each class will remain the same even if a student misses a class. This policy remains in effect even if a student misses an entire month, so please ensure your child arrives on time and is present for each class.
All students are expected to arrive to class regularly and on-time. We reserve the right to change a student's class time or day if attendance becomes a problem.
Holiday Policy
The studio will be closed the following days:
Thanksgiving
December 21 thru January 3
Spring Break
Memorial Day
There is no payment reduction for holiday months, as some months have five weeks. Since tuition is paid for only four weeks per month, it balances out by June.